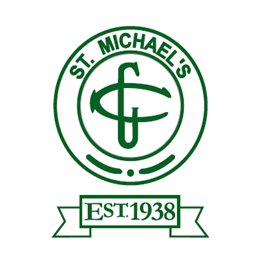 Full Time
November 30, 2019
FACEBOOK St. Michael's Golf Club
12 – 15 month maternity leave contract full time position
St Michael's Golf Club is seeking to employ an enthusiastic and experienced Function and Event Manager on a 12 – 15 month contract full time position.
St. Michael's Golf Club is situated in Little Bay, in the Eastern Suburbs of Sydney and has a long history of being one of the best courses in N.S.W and prides itself by offering the highest of standards of service to all of their members and functions.
The Event Manager will be responsible for events any day of the week with varied 5 days on shift, they will be responsible for the effective coordination and management of meetings, functions, weddings and assists with corporate golf and bar operations.
From initial contact the Event Manager takes full responsibility and is accountable for planning, implementation and executing the event until departure, including the final settlement of accounts.
The role is multi-faceted. You must be organised with a strong customer focus and attention to detail. You are able to juggle multiple tasks at one time.  Problems solving skills, using your initiative and the ability to work unsupervised is essential.
Weekend work is required.
The essential Selection Criteria must be addressed in a covering letter to be considered for this role.
Essential Selection Criteria:
·         Minimum 3 years experience working in an Events, Functions or Accommodation position.
·         Demonstrated experience working in a customer service focused role.
·         Experience in sales and marketing (incl client liaison, site inspections and selling the venue).
·         Excellent organisational and administration skills, including record & budget keeping and the ability to effectively prioritize tasks, whilst maintaining exceptional attention to detail.
·         Excellent interpersonal, oral and written communication skills and the ability to engage with a range of stakeholders such as students and clients.
·         Demonstrated capacity to manage a range of complex issues simultaneously, plan and execute workflows and meet deadlines.
·         Excellent computer skills, including sound proficiency in Microsoft Excel and Word.
This position is not limited to the responsibilities outlined above, but to highlight the most important aspects. Due to the scope and nature of the role, work may be required outside the regular business hours.
Only successful candidates will be contacted for an interview.
Applications close 20 December 2019.
You will be asked the following questions when you apply:
·         Are you eligible to work in Australia?
·         How many years experience do you have in a similar role?
·         When are you available to start?
·         Do you have relevant sales experience?
Please make your applications online through SEEK. For enquiries contact Jeff Wagner on 9326 8005 or email.
https://www.golfrecruitmentcentral.com.au/wp-content/uploads/job-manager-uploads/company_logo/2019/06/Logo.png
257
257
Miss_Hulta1
https://www.golfrecruitmentcentral.com.au/wp-content/uploads/2018/05/golf-recruitment-central-logo.png
Miss_Hulta1
2019-11-10 14:50:38
2019-11-10 14:50:47
SEEK: Events Manager - St. Michael's Golf Club